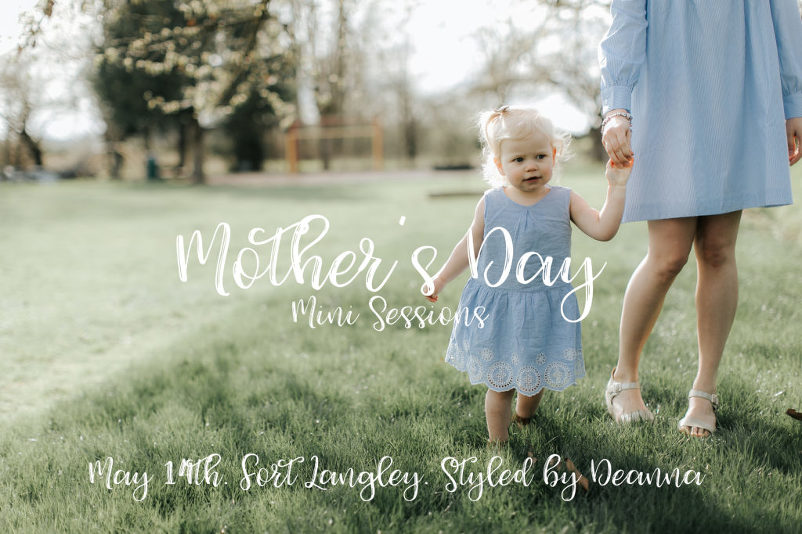 +
Photography is one of greatest passions and has been since high school. Did I think I would go down the road of photography in the years to come? No. Not at all. And I didn't. It was not until 2013 I started my photography endeavor and in the last year, after building a clientele I have been able to pick and choose what I am truly passionate about. 
One of my favorite passions as a photographer is capturing the relationships between parents and the ones they love the most, their children. As I became a mother myself, I started to be drawn to capturing those endearing moments we have with our children. Quickly I saw a pattern. A pattern of photo after photo, seeing just my kids either by themselves or with others… but never with me. Since that realization, I took a new approach to getting professional photos done. I wanted something I loved one my walls, but most importantly with photos of me in them as well. 
All that to say, this next project is what I have fallen in love with the most. I want moms everywhere to capture those moments with their babes despite how she may feel (overwhelmed, tired… you know what we're talking about moms, no judgment here). Let's capture one of those precious moments in this stage of life and give it to you to treasure forever! 
So this Mother's Day, treat yourself and/or a mom you love, a mom in any stage of life to a photoshoot that will capture memories for a lifetime. 
On Sunday, May 14th, enjoy an amazing Mother's Day with a trip to Fort Langley for the amazing Bloom's Market and a mini session for you and the one's that call you "mom".
We will be holding mini "Mom and Me" sessions, completely stylized by the very talented Deanna, at "Style by Deanna".
You can expect high res digital images delivered via online gallery, an approx. 20-minute session with you and your sweet babes at $150.
We will be holding the sessions across the street in the grass from the Bloom's Market that will be held at the Fort Langley Community Hall. All sessions will need to be pre-booked so email julie@juliechristinephotography.com to book your time and spot. Please note we will not be accepting drop-ins. Booking will all be between 9am and 5pm and it is 100% first come, first serve to book a time.
We will also be holding a giveaway on Instagram for 50% off a session to one lucky winner. Don't worry if you book with us and win the contest, we will be sure to refund you your money! Be sure to head over to my Instagram to stay tuned for the giveaway.
Looking forward to meeting many of you!